This post may contains affiliate links. I can make a small commission if you make a purchase through these links at no extra cost to you. This commission helps me maintain my website
Another month of my shopping free challenge is behind me. I don't even feel I miss something. I have plenty of clothes to choose from and I don't struggle to put the outfits together. I wear some clothes that I didn't wear for a while. Might be, some of you will say I can manage because I didn't go to the shops so it is easier, but that's not true. I went to the shops and got some idea of what is trending now. But just because I don't follow the trends anymore I don't have such an urge feeling to buy anything.  And that feeling of not missing anything is great.  I don't even want anything. I think this is the biggest problem for all of us, we don't need stuff we just want it. I also noticed I am getting more confident in my own clothes, I don't compare anymore to anyone what they wear and how they wear it.
Building a capsule wardrobe
This is my all year capsule wardrobe,( in the next Capsule Wardrobe post I will link all of these clothes to options from sustainable brands) I have all of this and still much more. Especially I love shoes, don't get me wrong I am not collecting them, I just have still a bit too many. I will work on it this year. But over a few years, it got much better. Definitely, have less as I used to. Which is exactly what I am aiming for and not just with the shoes.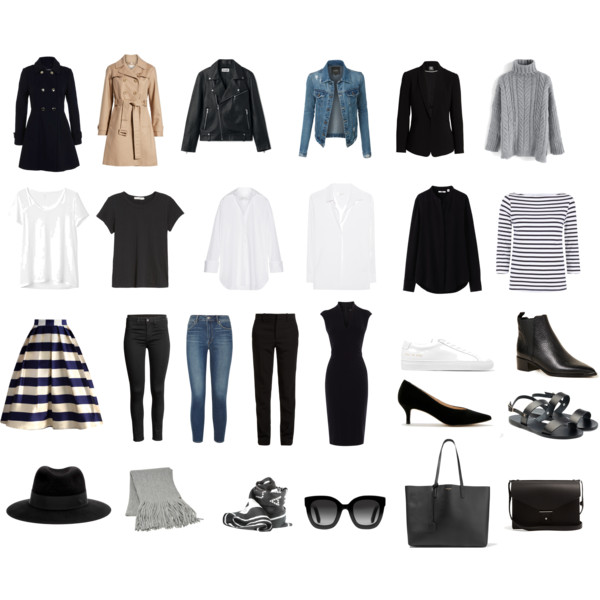 What I want and need
What I also realized I am getting to practice with other staff as well. I am more thinking about what to buy and what not to buy. For example this month I bought only washable changing mats, ( safe for the environment and save loads of money in a long distance ) PC mice ( my husband broke the old one a long time ago and I still did not replace it ) and a Glue Gun to help me with the crafts. Other stuff, I don't need and don't want to. When I am looking around our house, we have everything. This is a great feeling. And trust me, our little apartment is not overcrowded, the most what we have at the moment are the toys and baby items, but it will go in a while, so it doesn't bother me that much.
This experience teaches me a lot, I am using my creativity more and finally, I am able to let the stuff go. Win-win.
Outfit Inspiration
Few outfit ideas to get some inspiration on cold days.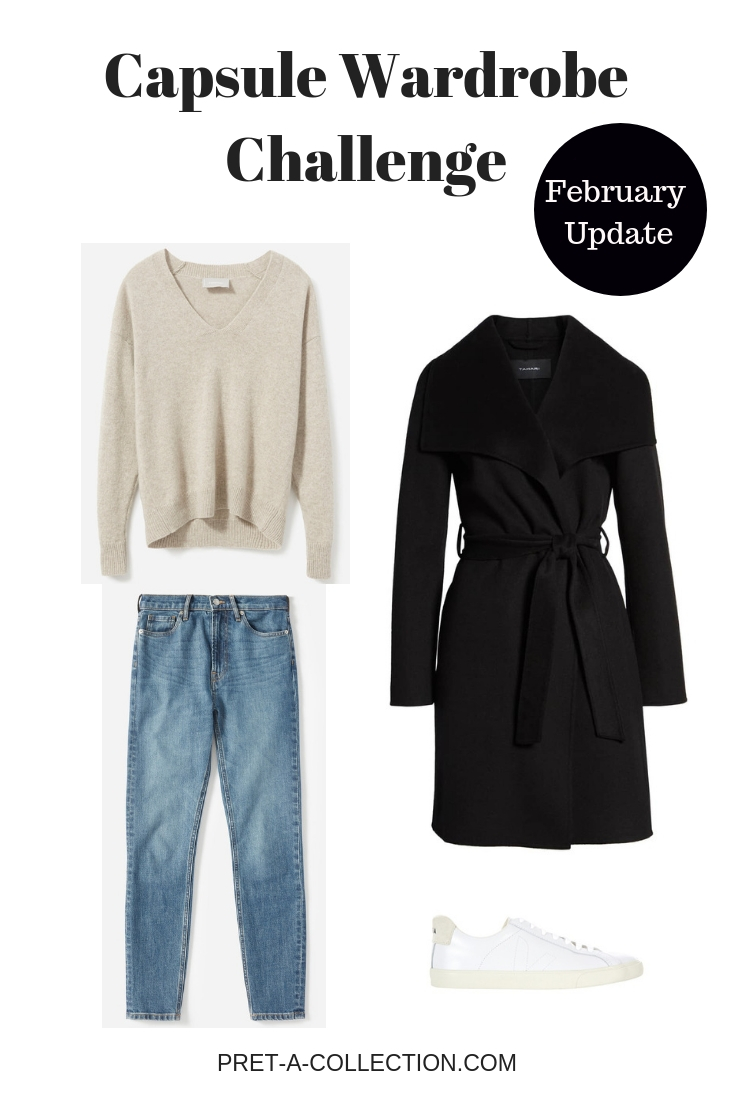 Where To Shop
Baukjen/Everlane / Veja – trainers
What about you? What did you learn with shopping fast and building a capsule wardrobe?