This post may contains affiliate links. I can make a small commission if you make a purchase through these links at no extra cost to you. This commission helps me maintain my website
This year it might seem quite boring with the spring trends popping out. But we are glad that the 2023 spring trends are wearable. They may look simple and for some of you they might look boring, but here we can find the pieces to spice up a simple capsule wardrobe. Those ' trend ' pieces are some of the 7 spring trends I'll actually wear and keep in my capsule wardrobe as the timeless versatile item.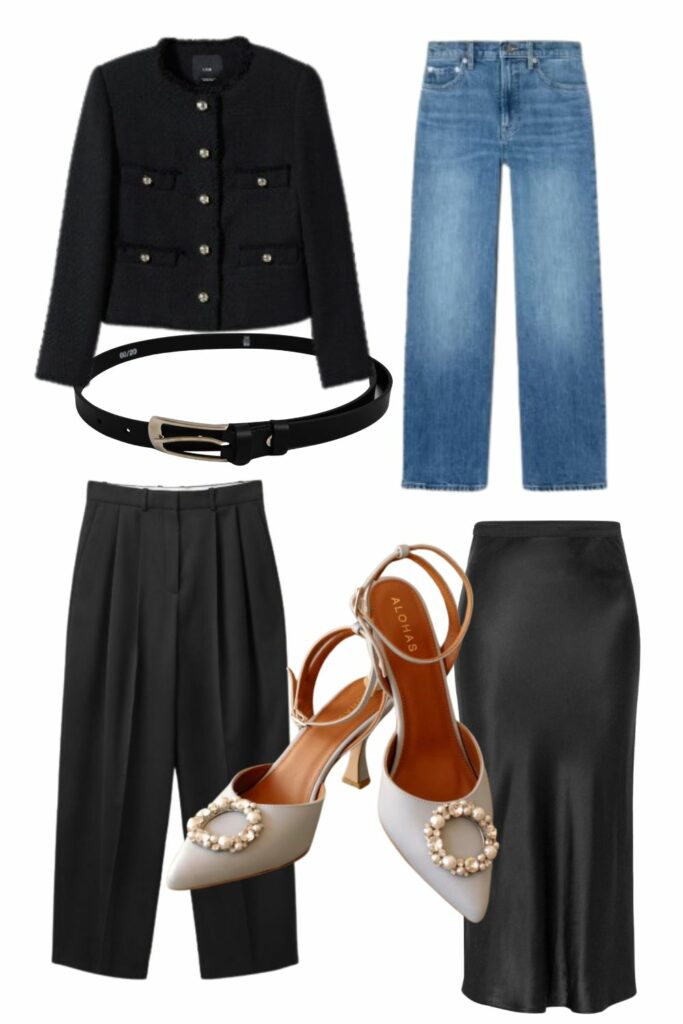 Tweed jacket // Wide-leg high-waisted jeans // Slim leather belt // Wide-leg trousers // Leather pumps // Satin Skirt //
7 Spring trends I'll actually wear
Are you wondering what my favourite 7 spring trends I'll actually wear and most of them can be found in my capsule wardrobe already? Here is the list of my favourites.
Colourful heels
Satin skirt
Tweed jacket
Wide-leg jeans
Wide-leg trousers
Slim leather belt
Large tote bag
Colourful heels

Colourful pumps, ballerinas, and trainers are one of the biggest trends for the 2023 spring. It is one of the easiest items how to include some colour in your minimalist neutral wardrobe, and the colourful heels can make the top item to become permanent in your capsule wardrobe. I've especially love to add turquoise or blue heels to my capsule wardrobe.
Satin skirt

Shall I say that a satin skirt is a 2023 spring trend? I don't think so. Satin skirts became really popular lately and it doesn't seem like they will be off any time soon. They are such versatile, that to keep them on the side would be a huge mistake.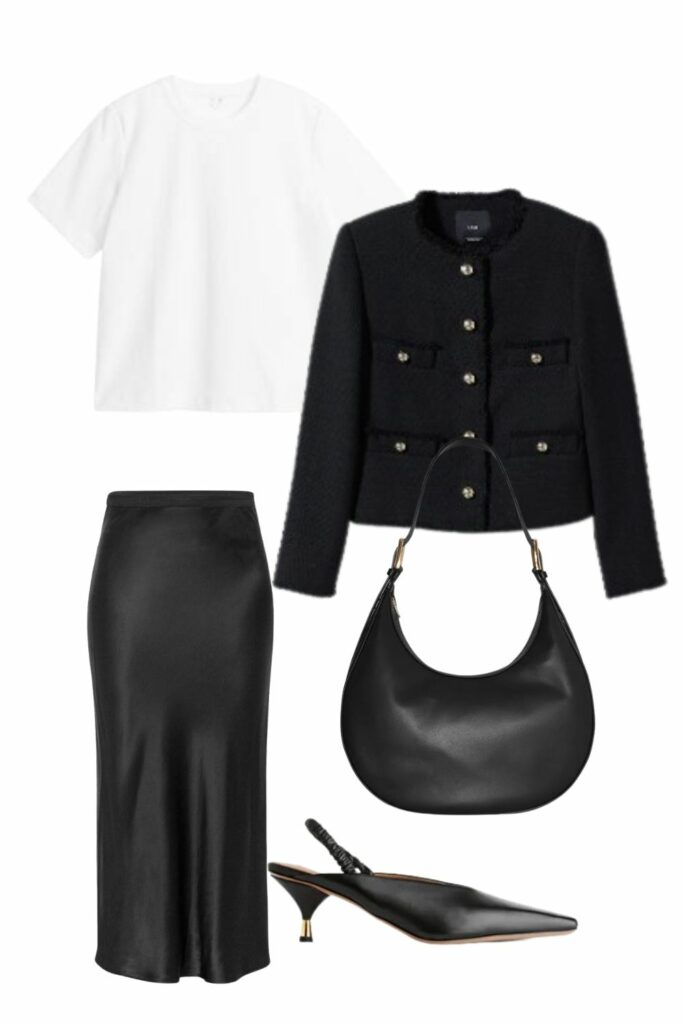 T-shirt // Bag // Slingbacks
Tweed jacket

Tweed jackets are famous for decades, but for the 2023 spring, they became another wearable piece. Just imagine wearing them with wide-leg jeans and white leather trainers. That's a timeless combo, not a spring trend.
Wide-leg jeans
The wide-jeans are another piece from one of the 7 spring trend that I'll be actually wearing. They've been here for a while and I don't think they will go anywhere anytime soon. Our clothes choices became more casual and comfortable so when you wear wide-leg jeans or pants with colourful heels or slingbacks you will instantly put together a smart casual look.
Wide-leg tailored trouser

Wide-leg tailored trousers slowly found space in our capsule wardrobes and everyday lives. They are a comfortable yet smart choice for an office. They are even acceptable in the office to wear with white trainers, which makes them one of the favourite items of 2023 spring trends that everyone will be wearing, and if you add a denim jacket you'll look effortlessly chic and on point.
Slim leather belts
No wardrobe is complete without a slim genuine leather belt. To complete your modern minimalist wardrobe add a final touch with the slim leather belt.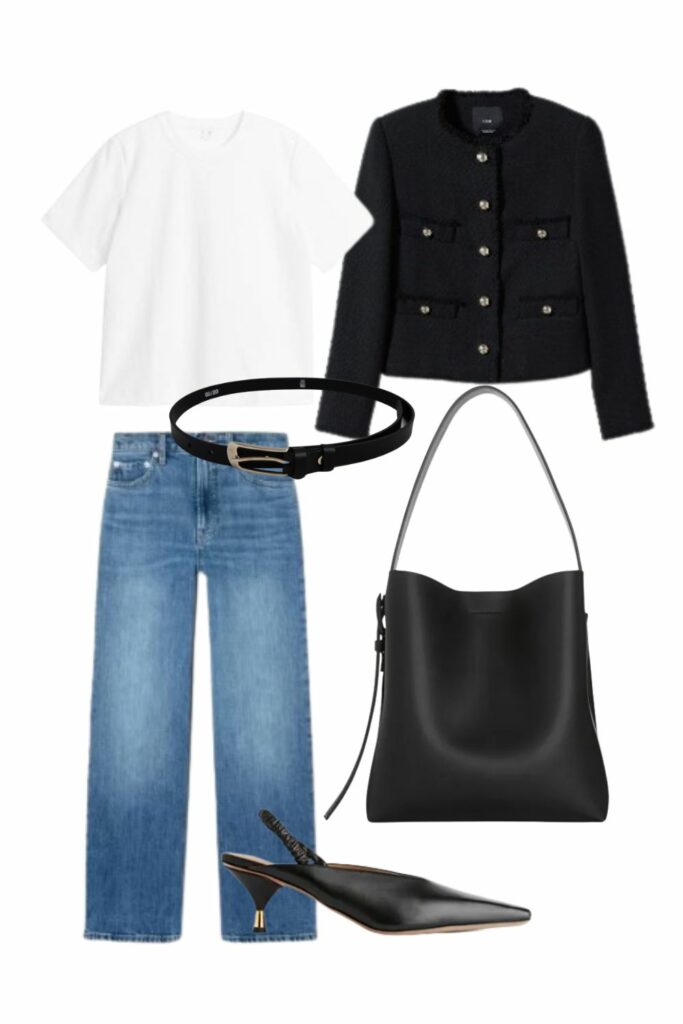 Large Tote Bag
Last but not least 2023 Spring trend I'll actually wear is a large tote bag. The oversized tote bag has been in my capsule wardrobe since the beginning, and it has never been replaced by micro-trend bags. This year the oversized tote bags are back again and it seems they will stay for longer as ladies have enough of carrying micro bags and another bag to fit their stuff in.
Did you find any 2023 Spring trends that you'll be actually wearing and later keep as permanent items of your capsule wardrobe? You didn't think of it yet? Or do you have all of those in your minimalist wardrobe? That's even better, this spring will be the fun and fashionable street-style runway.