This post may contains affiliate links. I can make a small commission if you make a purchase through these links at no extra cost to you. This commission helps me maintain my website
Today I have some exciting news to share with you. If you follow me on Instagram you would already know my news. A few weeks back I had to quit my job and started to think about what I am going to do. I started a new job, but it didn't feel right. A few days on, I didn't want to go there anymore. After not much thought and days of research, I decided that I will follow my dream. I always wanted to create something but also use all my organisational skills. So I decided I will create piece by piece for a perfect capsule wardrobe. And when I looked around I already had the first pieces in my wardrobe. It's a sateen mid-length flowy skirt.
 // Flowy skirt //
Flowy skirt
I called it flowy as it is an A-line skirt in a midi length. Made of sateen, still looking very chic and elegant but cheaper option than silk. Also much easier to maintain once the accident happens. It is a handmade piece, made in Slovakia by a really skilled mum at her home workshop. The skirt has an elasticated waist which makes it really comfortable versatile piece. The skirt can be dressed up for a night out, office or any special occasion but also it will look stylish with the trainers and slides on the hot summer days.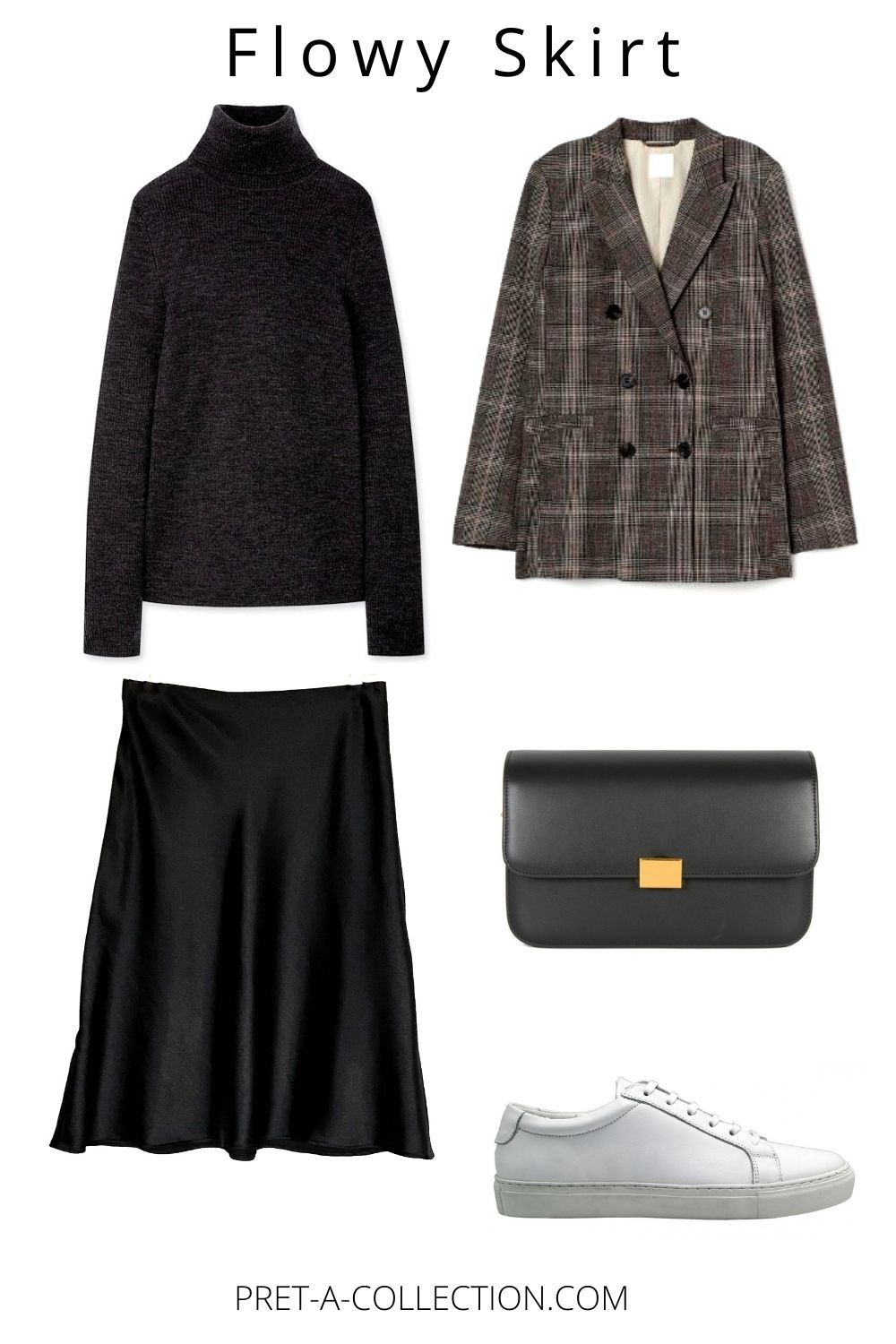 Sustainability
All P.A.C. pieces are handmade by ladies in their home workshops/studios. It will give a job to women who are not able to work because they are either stay-at-home mums or they recently lost their jobs. Everything is made locally within a few kilometres. No shipping is involved in the process. Also, we managed to source the fabrics made in Slovakia meaning the workers are paid fairly and our production is safer for the environment as we didn't involve international production in our supply.
Our mission
All pieces are made to order reducing the waste caused by overproduction. Items will be released piece by piece, not as a whole collection in one go.  It means we can adjust the ' collection ' to your wish. Because that's our aim. Listen to the customers what is missing and what they are struggling with. One of the biggest struggles is to find a petite size. We listened and we offer to choose from petite and regular sizes. As each piece is made to order we can adjust everything to your needs, please let us know if you like to take or add some centimetres. Because I also struggle to find the clothes that fit me well, especially the length is always the issue.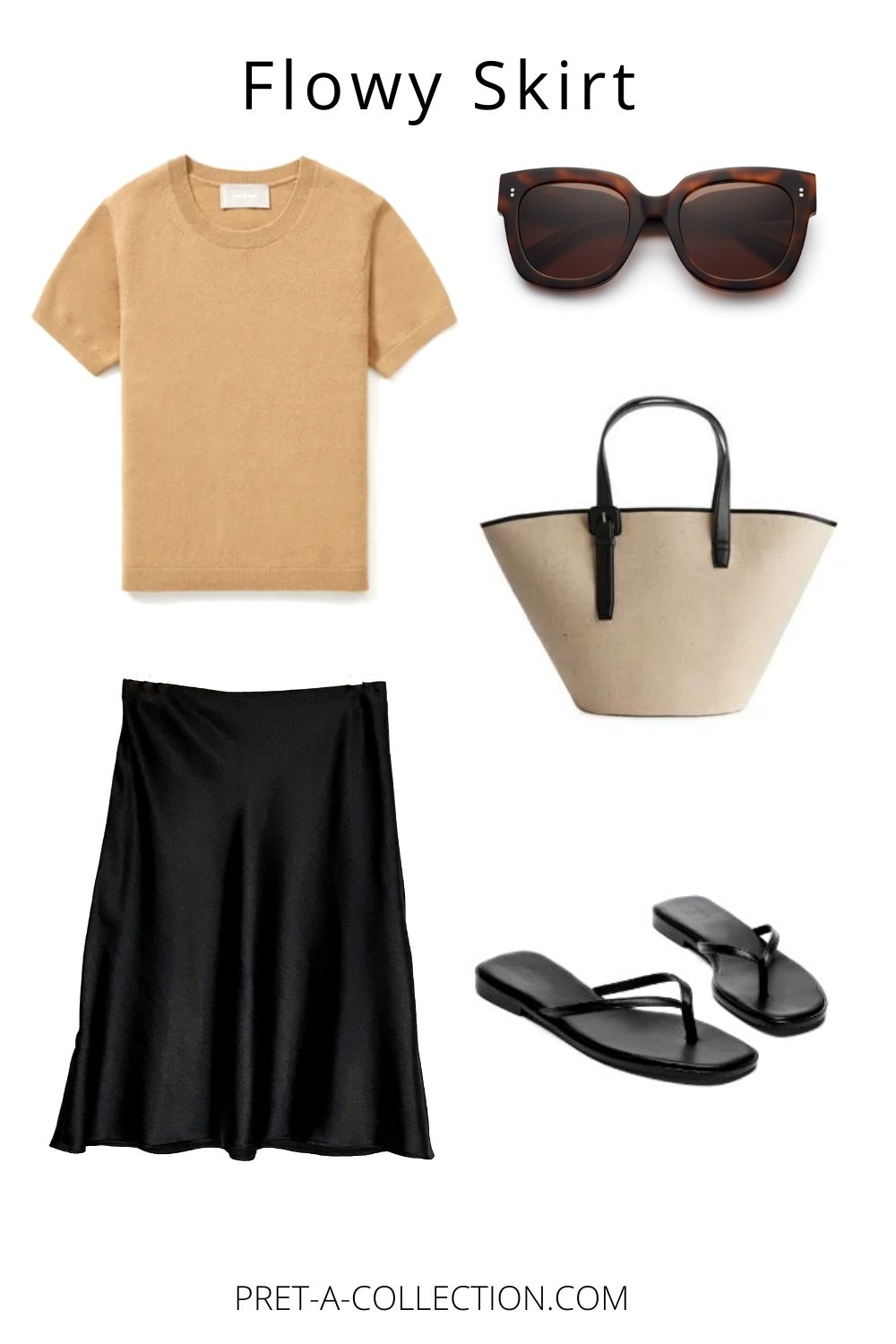 Our aim is to be a brand made by women for women, like your virtual tailor. If you have anything that you struggle with please let us know as soon as possible so we can work it out.
To show you the versatility of our flowy skirt I prepared some inspiration. It is an item that can be worn all year round. Must have in your capsule wardrobe, a touch of luxury without a luxury price tag.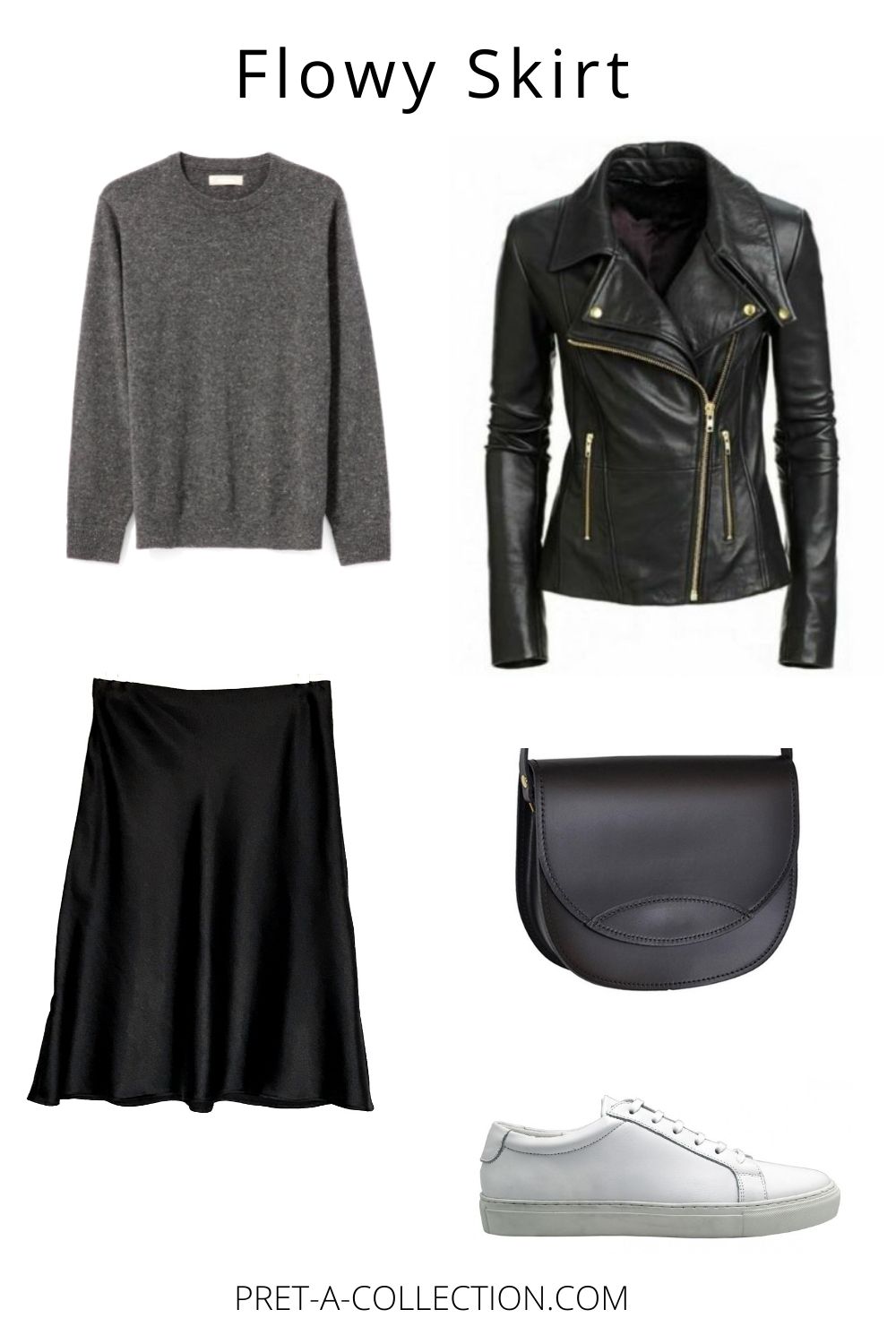 Do you have your satin skirt already? Get your spring/summer staple as soon as possible as slow fashion takes time, but the final product lasts for ages to come.
For all new launches, behind the scenes follow us on Instagram and Pinterest.