This post may contains affiliate links. I can make a small commission if you make a purchase through these links at no extra cost to you. This commission helps me maintain my website
As we spent so much time at home and all that we wear, if we don't wear loungewear, are jeans  I  found 11 sustainable denim brands to help you find your new pair of jeans if you are in need of one.
Many things go wrong in conventional cotton cultivation: toxic chemicals in the fields, genetically modified seeds and enormous water consumption are just some of the problems. But there is another way.
Armed Angels use 100% organic cotton from certified cotton suppliers for their types of denim. This means much less water consumption and no use of toxic fertilizers and pesticides.
The method of take, make and dispose is threatening our home planet. Meet a collection of denim made without the use of synthetic blends — so they can be recycled at their end of life and stay in circulation for as long as possible. This is denim that's made different.
Standard denim manufacturers waste thousands of gallons of water in the washing process—but not Saitex. The factory's unique closed system recycles 98% of all water used and when it comes out the other side, it's so clean you can drink it.
Standard denim manufacturers use "belly" washing machines, which waste as much as 1,500 liters of water per pair of jeans. Thanks to Saitex's closed water system and super-efficient jet washing machines, only .4 liters of water are lost due to natural evaporation.
All denim creates a toxic byproduct called sludge, but at Saitex, the sludge is extracted and shipped to a nearby brick factory. Mixed with concrete, the toxic material can no longer leech into the environment. The resulting bricks are used to build affordable homes. So far, the factory has built ten.
It all started in 2012 when Bert van Son founded MUD Jeans. With over 30 years experience in the fashion industry, he has seen it all. He witnessed that life for factory workers is extremely demanding and that the endless demands for material, due to exploded production, are ruining our planet. He wanted to do things differently.
Why jeans? Well, jeans are one of the most polluting items in fashion. Using 7.000 litres of water and nasty chemicals. With over 200.000 million jeans being sold yearly, the impact of recycling jeans and using organic cotton can be huge.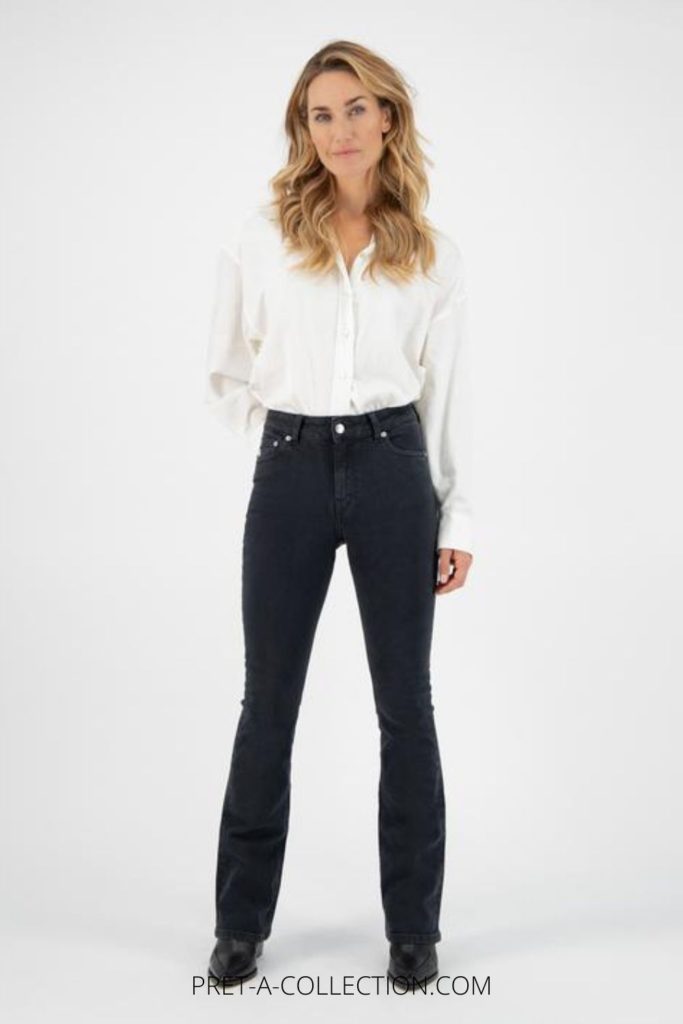 Spun from organic cotton and designed to flatter every figure. Made using 75% less energy and 68% less water compared to standard denim manufacturing. This is clean denim.
We know how hard it is to find that perfect pair of jeans, so we are offering you the best comfort, quality, and style around. But just to be sure, we're giving you unlimited exchanges so you can get the perfect fit. Happy stress-free denim shopping! Find your perfect fit at ABLE.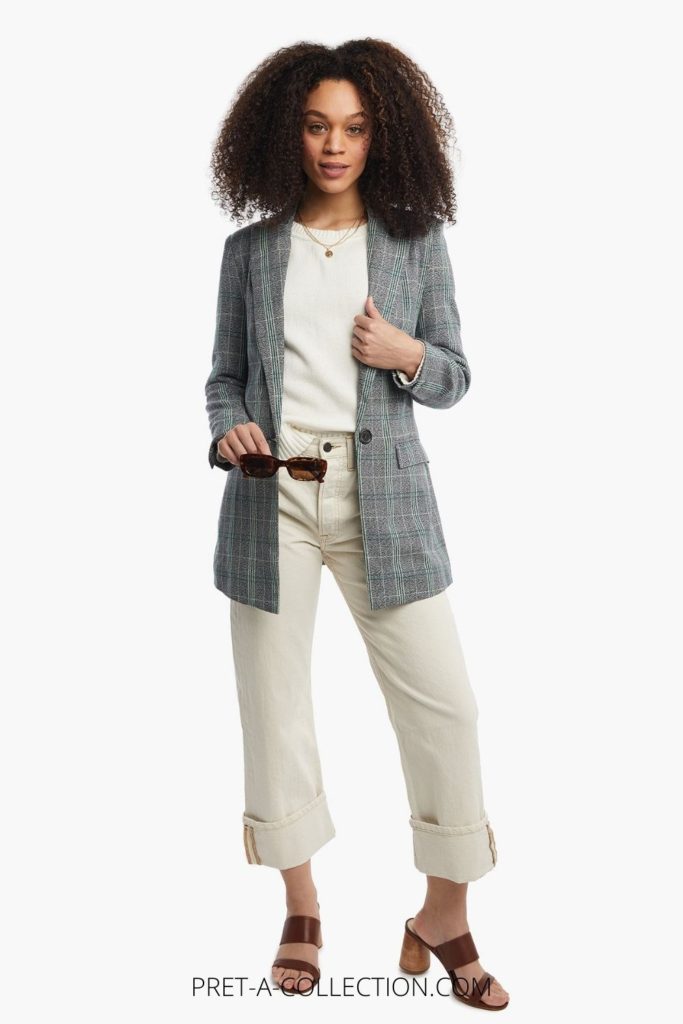 Not only are Ref Jeans super sustainable, but they also make your butt look really good. Get your legs in a pair of ethical denim, including high-waisted jeans, wide-leg jeans, straight leg jeans, cropped jeans, relaxed fit jeans, skinny jeans, bootcut jeans, and more. Our jeans are made to fit a range of body types. We probably have whatever type of fit and fabric your legs and butt prefer including stretch or rigid, finished hem or distressed denim, etc. You've got options. Filter by colour, size, wash, leg, rise, fabric, or price or sort by newest, most favourited, and price if you prefer to shop that way. We've also got petite sustainable jeans and extended sizes. Check out our denim size guides within product details to help serve as a general guideline for helping you find your size in Ref. Exact measurements may vary with each style.
While Ref Jeans do wonders for your butt, we wanna focus on what it does for the environment. We make our jeans more eco friendly by using only 1/3 of the amount of water and cotton and eliminating the use of harmful chemicals in the finishing process. We use non-chlorine based bleaches to wash down our denim and a neutral based enzyme that reduces the amount of water, resources, and energy required by 2/3rds. We make our sustainable jeans in factories throughout Turkey and Los Angeles.
Mott & Bow was born out of a simple question: how can we get people premium-grade jeans at a reasonable price? Using the finest denim fabrics from the best mills in the world and applying them manually intensive artistic processes in the laundry we transform the denim and make it look effortless. We stick to simplicity as our core design philosophy. With a 32-year denim heritage, our experience is second to none.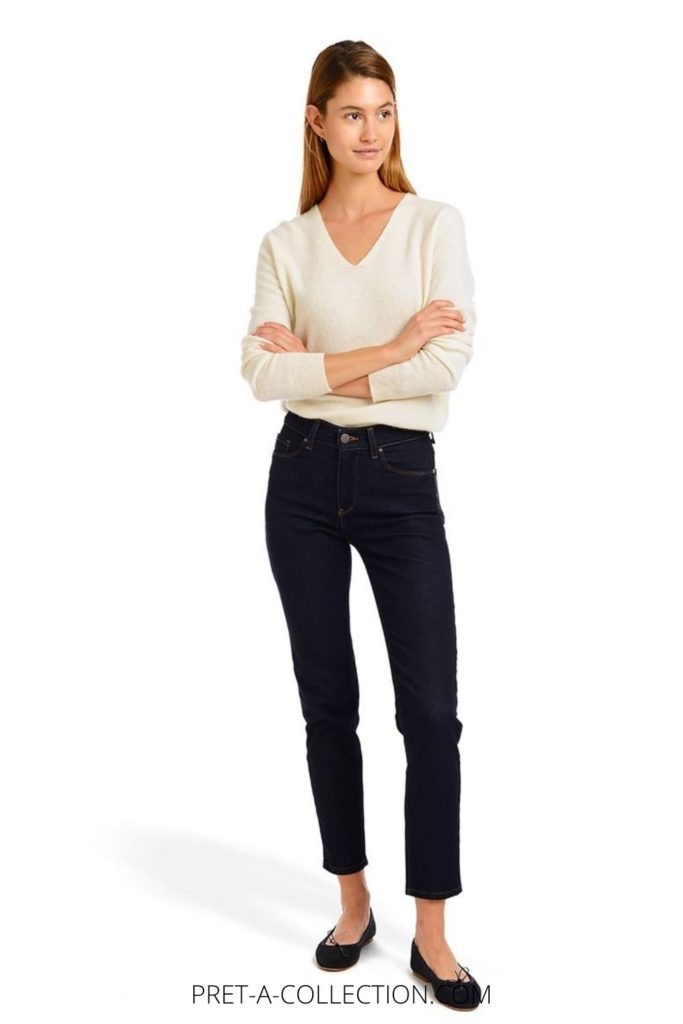 Nudie Jeans' environmental philosophy was present even before the first collection was designed. Back then, organic cotton had been around for a while, but more or less as a fly-by. The demand for these fabrics was on the decrease. The supply followed. Yet another opportunity to do the opposite. Driven by conviction and determination, the process for an all-organic denim brand took off. The share of sustainable materials increased over the years, and since 2012 all Nudie Jeans denim is made with 100% organic cotton.
Boyish Jeans is a collection of sustainable women's denim founded by California native, Jordan Nodarse.  Designed in Los Angeles, each collection is centred on vintage silhouettes with a modern update, all available at an attainable price point.  Inspired by the stylish women who often describe their personal style as "Boyish", the brand utilizes men's fabrics and fits tailored for a woman's body when creating all collections.  Boyish focuses on product quality, fit, and authentic washes to create styles reminiscent of your favourite pair of vintage jeans with an updated, fresh design and feminine fit.
Founded in 2019 by a small group of friends who have worked in the fashion industry for a combined duration of 50+ years, nu-in grew from a desire to create a sustainable clothing brand, both fashion-forward and affordable.
nu-in is born out of necessity and with the responsibility to protect our planet and its inhabitants. Having the lowest possible impact on the environment underpins every decision made. It's simply a given.
Starting a sustainable fashion label that puts the planet before profit wasn't a hard decision. It was common sense. Unlike the 2,700 litres of water, it takes to produce one cotton shirt. We founded nu-in because we believe that if you wait for change, it won't come.
We've designed every part of our business around sustainability to show the fashion industry that it can be done; you can produce collections that people love using recycled and organic materials.
Hope you'll find your new pair of jeans made sustainably.
For some outfit inspiration have a look at my how to style posts, or if you are happy with your capsule wardrobe I'll be happy if you joined my Year without shopping challenge – try not to buy anything for a whole year. If you think you wouldn't be able to do it, just have a look at Pinterest for some outfit inspiration or my Instagram is full of real repeating items :).