This post may contains affiliate links. I can make a small commission if you make a purchase through these links at no extra cost to you. This commission helps me maintain my website
It's been a while, since my last post, but I've been working hard behind the scenes to get my first basic pieces up and around. Most of you already know that I decided to follow my dream and create a collection of basics, made to order for a wardrobe that lasts a lifetime. It is a collection of all-year-round basics made of fabrics that lasts and are easily mixed and match with the other pieces in your wardrobe.
Pret a Collection was created with sustainability in mind. I don't want to create more fashion waste. I want to create something that people buy because they like it so much so they don't mind investing in a long-lasting item that not many people will wear. It is a collection of basics made to order. We reduce the waste as we produce only when you place the order. With this in mind, if the customer would like to adjust the item a bit, we can accommodate it. Small adjustments are possible, so you can feel the confidence and uniqueness as the item was made especially for you. Pret a Collection was always about the basics, so my collection is about the perfect pieces that you can wear all year round, mix and match with the rest of your wardrobe. And if you like my design, but you think you would prefer it in some colour, please let us know. I will do my best to find it for you.

Sustainably Made Collection
P.A.C is a collection is made in Europe by a stay at home mums or by ladies in their own workshops. There is not manufacture involved at all. All that ladies are fairly paid, as they are paid the amount as they have their own price lists. There is no negotiation once it comes to pay for the items. Also, fabrics are sourced locally or bought in Europe. Less shipping and transport involved makes the difference in delivery to a customer and it also makes a huge difference for our planet and environment. All that allows us to create luxury pieces that are fairly priced. Our collection is proof that handmade pieces can be really affordable.

Our Vision
Our vision is to create a collection that lasts and every new piece will accomplish the existing item. Whatever you purchase from us it will build a foundation of your capsule closet. We don't aim to produce the whole collection in one go, I prefer to build it slowly by introducing you 1 or 2 items every 2-3 months. To find your style and build a capsule wardrobe takes time, it's the same with our pieces. Also what is different, we focus on petite ladies, where the size is not an issue. Our sizing start at 34 up to 46 EU.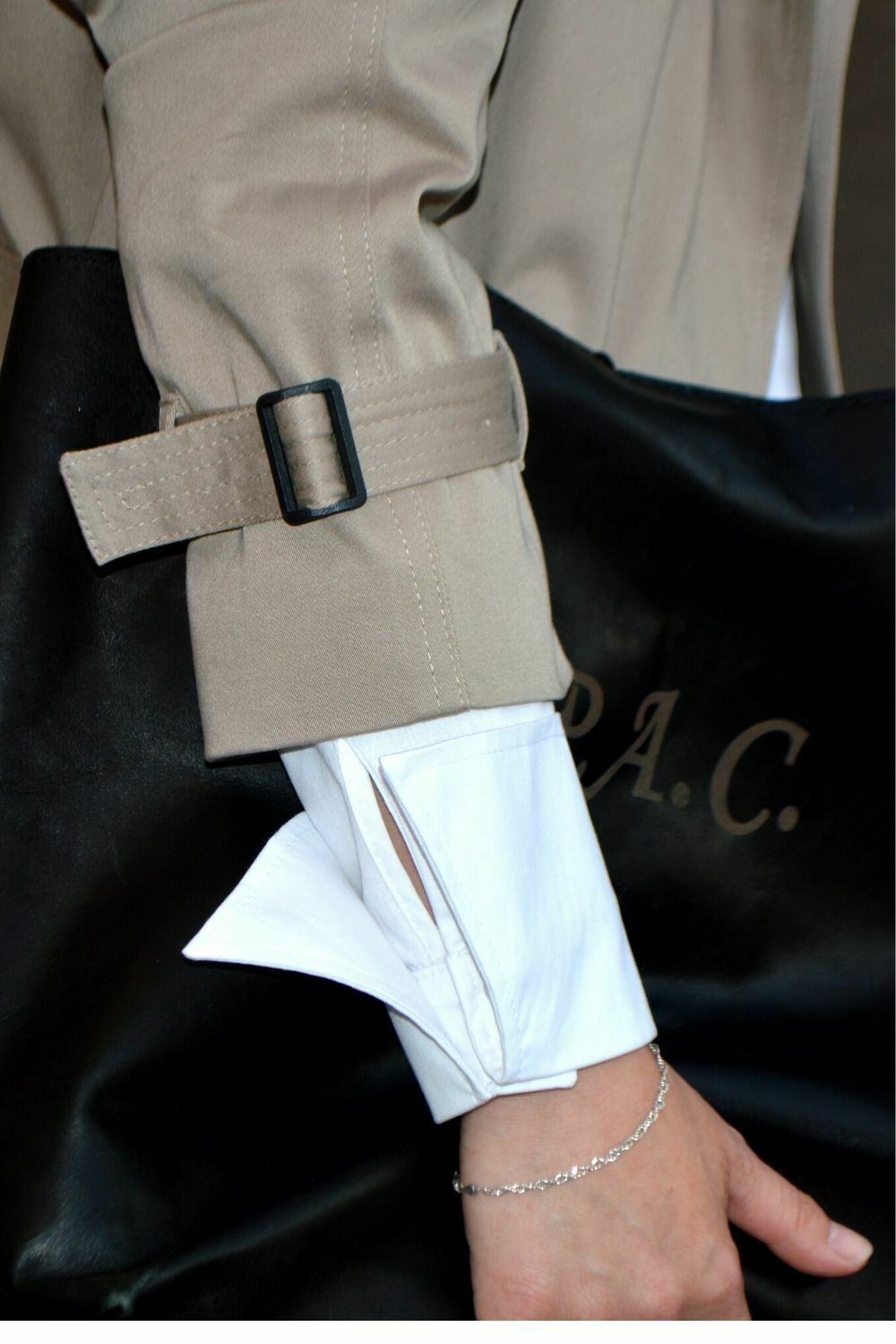 Simple But Different
It takes time to find the best fabrics at an affordable price, same as does takes time to make from that fabric. But once all that is in place we create perfect basics, with eye-catching detail. Oversized shirt cuffs make that shirt outstanding.  The silk-satin top is all about softness and luxurious feel in a basic item.
Hope you like what we stand for and appreciate the idea behind the collection. If you have any questions please share them with me, also any kind of feedback will be highly appreciated.
I am looking forward to the new adventure and many new pieces that will land in our shop.
Hope to see you there soon.