This post may contains affiliate links. I can make a small commission if you make a purchase through these links at no extra cost to you. This commission helps me maintain my website
Do you remember when you started your capsule wardrobe? What was the reason? I wanted to reduce the amount of clothes and slowly get a better quality wardrobe. And with that hand in hand came a minimalist lifestyle and search for a sustainable brands. Handmade clothes were one of the best options as well. But as we can't make everything handmade, for example, activewear, I decided to look for some sustainable activewear brands out there. Below are some sustainable brands that do high-quality activewear and save the environment.
Adanola is designed to be as versatile as your lifestyle. They're on a mission to create high-quality activewear and wardrobe essentials accessible to everybody. Every piece is designed to make you feel like your very best self, whatever you're doing.
Inspired by you. Every collection is designed and brought to life to make your everyday life easy; for working out, hanging out and everything else in between.
Designing high-quality, durable activewear and wardrobe essentials that are accessible to everybody. All partners in the production process share the same values for quality and they work hard with them to make sure they're always delivering good value and fair prices.
Reducing our impact on the planet is at the centre of ADANOLA'S goals and the continuous journey that they are committed to. ADANOLA run small production lines to avoid waste, uses 100% recyclable packaging and is committed to always offsetting its operational carbon footprint.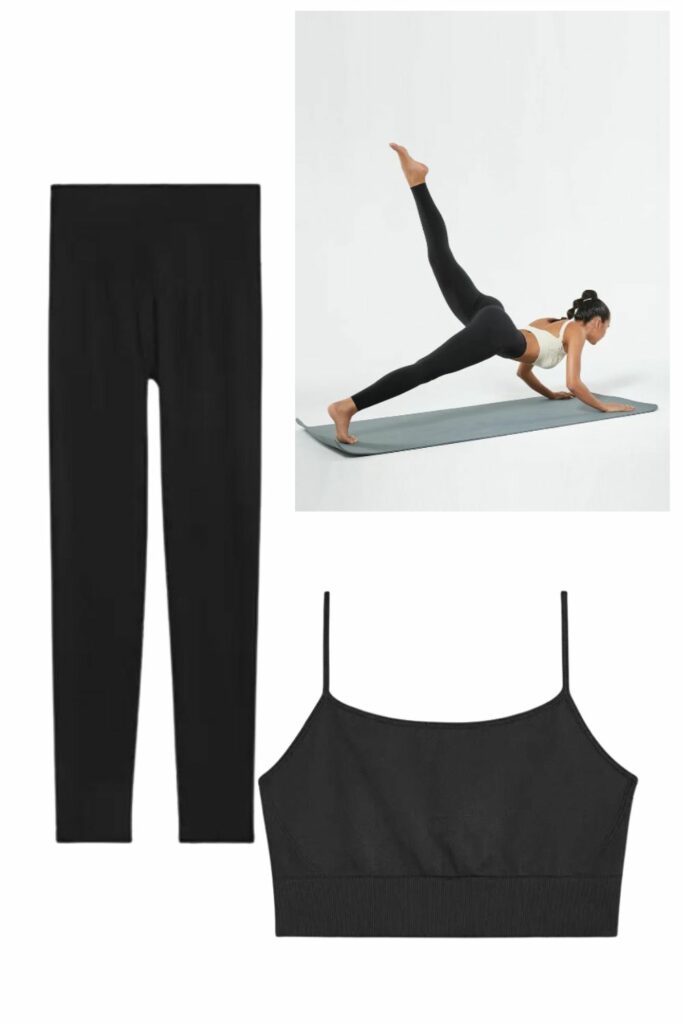 Fanka is a fabricnology (Fabric + Technology)-oriented apparel brand devoted to making women shine.
Their team comprises a group of maniacs with all the passion for making quality fabric and design. They dive head first into extensive research and development, producing each product carefully and patiently with their own stories.
Fanka believes that PERFORMANCE MAKES BETTER.
Each step in their innovation processes is searching for the best fabric performance. Fanka aims to make ladies feel comfortable, convenient, versatile and shiny in every moment of their lives.
Fanka is committed to bringing apparel to a new level, a realm that is mixed with comfort and stylish activewear.
Fanka's Mission
Fanka sees itself as a fabricnology apparel brand that focuses on constant innovation in materials through groundbreaking products. Fanka continuously searches for new textures and designs to serve its mission of creating an optimistic picture of the future of apparel.
Fanka invites you to join their journey of evolving and innovating. Fanka presents the best quality and most comfortable products for you. A few weeks ago I tried the Fanka activewear the full review is here.
At Evamoso, they believe that sustainably sourced clothing should be a given, not a speciality. At Evamoso believe you shouldn't have to look hard to buy comfortable, stylish, everyday clothes, created with their footprint in mind. To put it simply, they want to make sustainably sourced clothing the new norm.
Evamoso clothing is designed for every side of you – not just working out. Simple, beautifully-fitting separates made from natural and recycled fabrics in wearable shades, are created to work in harmony with every aspect of your life.
What makes Evamoso sustainable? The use of technical but tactile fabrics, such as recycled polyamide and moso bamboo yarns, throughout the entire collection.
What Evamoso mean when they say ' We are being sustainable and ethical '
Now, let's be honest. We have seen a great deal more focus on sustainability in a fashion which is fantastic. However, with that also comes some greenwashing of the terms sustainability and ethics in fashion; Evamoso wants to be straight with you and explain what THEY mean when they talk about sustainability in their range.
For Evamoso, they abide by the following:
To maintain and fully respect the definition of sustainable clothing throughout the ethos of Evamoso. Brundtland Commission articulated what has now become a widely-accepted definition of sustainability:
"to meet the needs of the present without compromising the ability of future generations to meet their own needs."
Sustainable clothing refers to fabrics derived from eco-friendly resources, such as sustainably grown fibre crops or recycled materials.
Along with this, they will also maintain and respect the definition of ethically produced clothing throughout the values of Evamoso.
'Ethical fashion represents an approach to the design, sourcing and manufacture of clothing which maximises benefits to people and communities while minimising impact on the environment.'
(EFF Ethical Fashion Forum, 2017)
"If you describe something as ethical, you mean that it is morally right or morally acceptable.' (Collins English Dictionary)


At Everlane, they want the right choice to be as easy as putting on a great T-shirt. That's why they partner with the best, ethical factories around the world. Source only the finest materials. And share those stories with you—down to the true cost of every product they make. It's a new way of doing things. They call it Radical Transparency.
Everlane ethical approach.
Everlane spends months finding the best factories around the world—the same ones that produce your favourite designer labels. The Everlane team visit them often and build strong personal relationships with the owners. Each factory is given a compliance audit to evaluate factors like fair wages, reasonable hours, and the environment. Everlane goal? A score of 90 or above for every factory.
EVERLANE QUALITY

Designed to last.
At Everlane, they're not big on trends. They want you to wear their pieces for years, even decades, to come. That's why they source the finest materials and factories for timeless products— like Grade-A cashmere sweaters, Italian shoes, and Peruvian Pima tees.
EVERLANE PRICES
Radically Transparent.
Everlane believes that their customers have a right to know how much their clothes cost to make. They reveal the true costs behind all of their products—from materials to labour to transportation—then offer them to you, minus the traditional retail markup.
At Organic Basics, they believe in comfort and sustainability for all. Organic Basics make their stuff both earth- and people-friendly — meaning their things are made to last. Organic Basics designs are made in Copenhagen and produced ethically in Europe. They collaborate with factories that align with our values.
Organic Basics began as an underwear subscription service in 2015. Organic Basics quickly expanded into making underwear for all bodies, putting comfort and sustainability at the core of everything they do. Their basics are designed in Denmark, produced ethically in Europe — and made to last.
Filippa K was founded in 1993 by Filippa Knutsson, pioneering the now-iconic look of Scandinavian minimalism. She saw a need for simple, well-made garments that answer to the real experiences of daily life while balancing style and comfort in equal measure.
Her vision of an uncomplicated, desirable and sustainable wardrobe is as relevant today as it was when she started the brand at her kitchen table in the 90s. The label's ready-to-wear clothing and accessories continue to redefine classic through a progressive lens with thoughtful craftsmanship and attention to detail.
Did you find your favourite activewear yet? I slowly build my activewear collection since I decided to get healthier. Share with us your favourite sustainable activewear brands.