This post may contains affiliate links. I can make a small commission if you make a purchase through these links at no extra cost to you. This commission helps me maintain my website
Denim shorts are a must-have item for any woman's wardrobe. They're versatile, stylish, and easy to throw on when you want to look casually cool. Whether you're looking for a dressier denim piece for office wear or something more casual for weekend looks, a great pair of denim shorts is essential in any wardrobe, especially as we move into the warmer months ahead.
// Top // Denim Shorts // Slides //
Denim Shorts
As we look to build the perfect capsule wardrobe for 2023, denim shorts should be a mainstay. Denim shorts are incredibly versatile and can easily transition from season to season. They can be dressed up with a tucked-in blouse and heels for the office, or dressed down with a comfy tank top and sandals for a day at the beach. This makes them an accessible go-to item that can be worn for any occasion.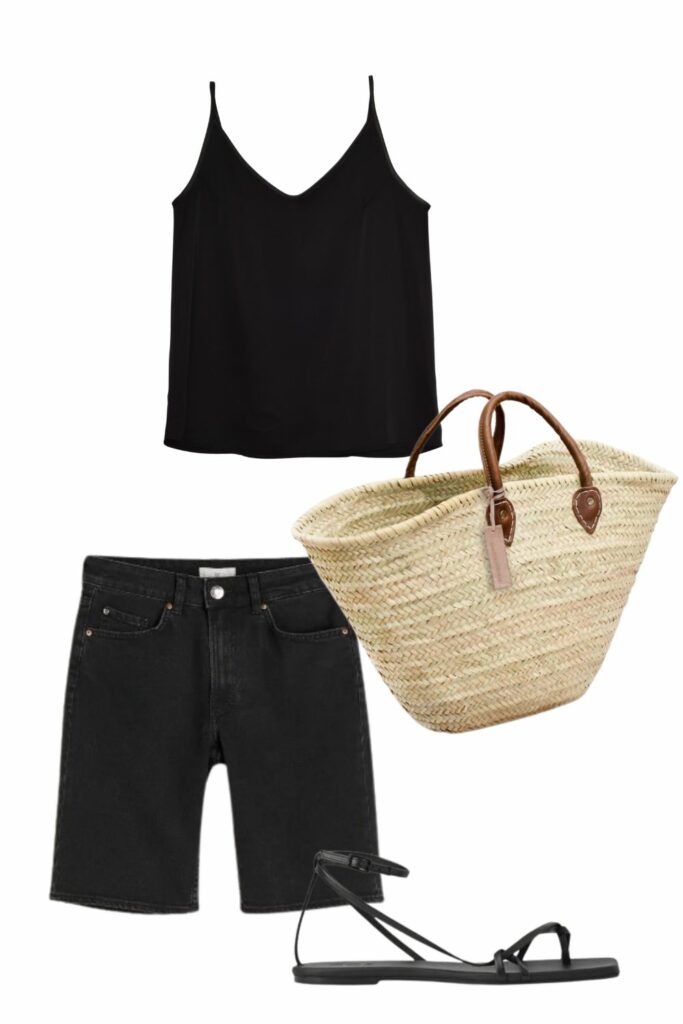 // Top // Similar Sandals //
What Colour To Choose
It's also important to consider the colour of your denim shorts when creating your 2023 wardrobe. A dark pair of denim shorts are classic and can be styled with a variety of tops and accessories. For something trendier, try a pastel or ombre wash. For a bolder look, try a classic faded blue or ripped denim shorts in an eye-catching colour. The options are endless!
// T-shirt //
What To Wear With The Denim Shorts
Finally, consider how to make your denim shorts stand out with the pieces you already have in your wardrobe. Adding eye-catching accessories and layering pieces can take your look from basic to statement-worthy. Make sure to add staple pieces such as a crisp white shirt or lightweight blazer to really let the denim stand out.
// Shirt //

Overall, denim shorts are a great wardrobe staple that can be styled in many ways. They're perfect for any occasion and add a bit of effortless chic to your outfits. So, make sure to include a pair of denim shorts in your 2023 wardrobe – you won't regret it!
In conclusion
I hope this post has given you a little insight into how you can include denim shorts in your minimalist wardrobe. If you are just starting your capsule wardrobe journey in 2023 and would like some guidance, then my capsule wardrobe consultation service might be what you are looking for. Book some time with me here. If you are not sure that you are ready to have me by your side so then my How to build a minimalist wardrobe eBook will be there to help you.