How To Style a White Trainers
This post may contains affiliate links. I can make a small commission if you make a purchase through these links at no extra cost to you. This commission helps me maintain my website
I've been thinking about what I didn't style yet from the most versatile pieces in your capsule wardrobe. I pretty much styled all the basics pieces what creates the foundation of the perfect wardrobe, except one, what people think about and are not really sure if it's their kind of piece to add to a capsule wardrobe. I am talking about white trainers. Have a look at what I wear with my white trainers.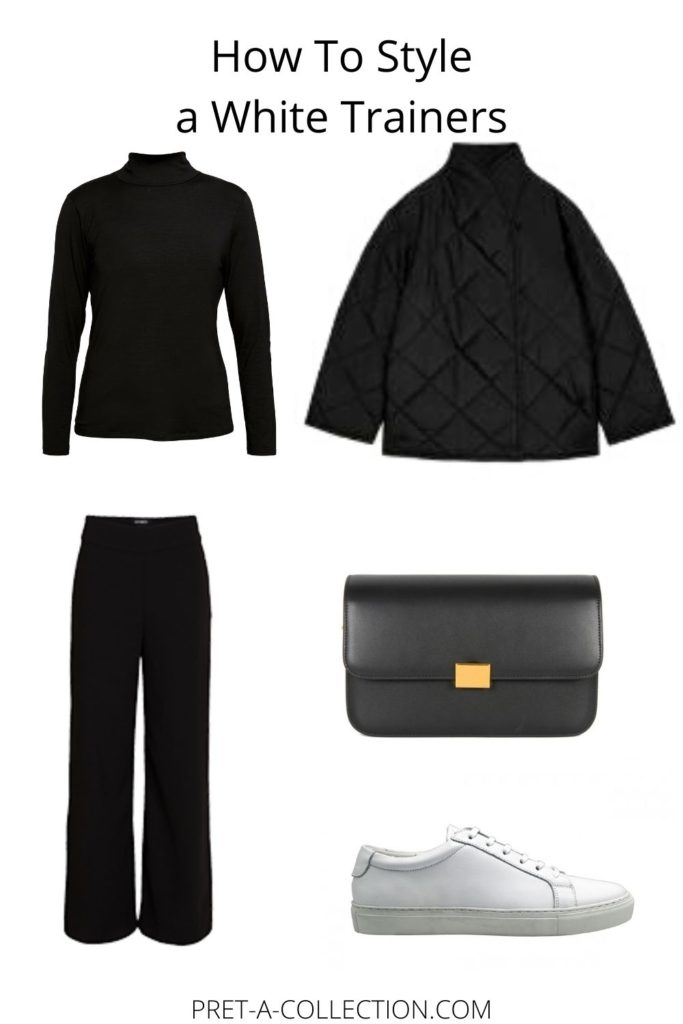 Rollneck // Trousers // Jacket // Bag // Trainers
How To Style White Trainers
There is no doubt you can style white trainers with everything. The white trainers are so easy to dress up or down. Wear them to the office or style them with summer dresses. They look so good with the black pants and sweater that no one even notices you swapped your smart shoes for something more casual.
All-Year-Rounders
Yes, white trainers are really all-year-round trainers. If you get them in leather and you'll take care of them, they'll last for many years to come. But if you like to swap for a bit lighter option in the summer, canvas trainers will do, they are harder to keep clean but will serve you well especially if you like to wear them with the dresses.
There isn't much to say about white trainers except for the fact that they look really good with anything. Let it proof in the below pictures.
Sometimes is better to show you than to talk. And this is one of those posts when it's easier to show you the collages then to write too much about it.
If you like more inspiration please have a look at my other posts how I style the capsule wardrobe or have a look at my Pinterest for more daily inspiration. And if you like what you see don't forget to follow me on my journey to a better style and simple wardrobe.