Short Coats and Wool Blazers
This post may contains affiliate links. I can make a small commission if you make a purchase through these links at no extra cost to you. This commission helps me maintain my website
At the end of February, we experience the weirdest possible weather for that time. Not only is the world getting crazy it seems the weather doesn't stay behind. And for that kind of transition not too cold but not so spring weather yet I got the style solution. The short coats and wool blazers look like the best option to wear in the unpredictable February/March weather.
Wrap Coats // Grey Coat // Pea Coat // Check Coat // 
Short Coats and Wool Blazers
A few years ago I started my research and the hunt for the perfect short coat/longer oversized wool blazer. All I wanted was, something easy to wear for the transitional weather. I was lost when it came to outwear choices when you have a cold morning but afternoons are nice and warm with the possibility of taking your coat off as well. The long coats weren't the most practical choice for the commute but the short coat was the ideal option. It keeps me warm but still stylish. Easy to wear on trains or to take them off. And there is so many to choose from too.
Short Coats Styles
There are many styles when it comes to short coats too. I like the oversized fit in mid tight length. It looks great with jeans and sweaters. It is actually the style that can be worn instead of the blazer in the colder months. If you like to go for a more professional looking coat, the wrap coats should be your go-to style. It has all the benefits of a great wrap coat, plus the advantage of a shorter length.  They especially look great styled with black ankle boots and black trousers. But also stylish for the weekend looks once you styled them with straight jeans and ankle boots.
// Shirt //
What Colour To Choose
As with everything the colour solely depends on your preferences and the colour base of your wardrobe. I always go for neutral colours, but if you would like to add a bit of pattern the checked coats are a great option. Or if you like to add colour to your neutral wardrobe red would be a real eye-catcher. 
// Trainers //
What coats do you like? Do you prefer short coats, that are more practical, or will long coats always be your preferred choice?
If you only starting out with the capsule wardrobe concept and you can't decide what is right for you read my older posts on how I started this long journey as capsule wardrobe is a work in progress instead of doing it once and forgetting about it. But in the end, you will be satisfied with the result. It's really rewarding when it comes to your saved time and money. Your creativity will bloom with the outfit possibilities. You'll be surprised how many outfits you can create with the small wardrobe.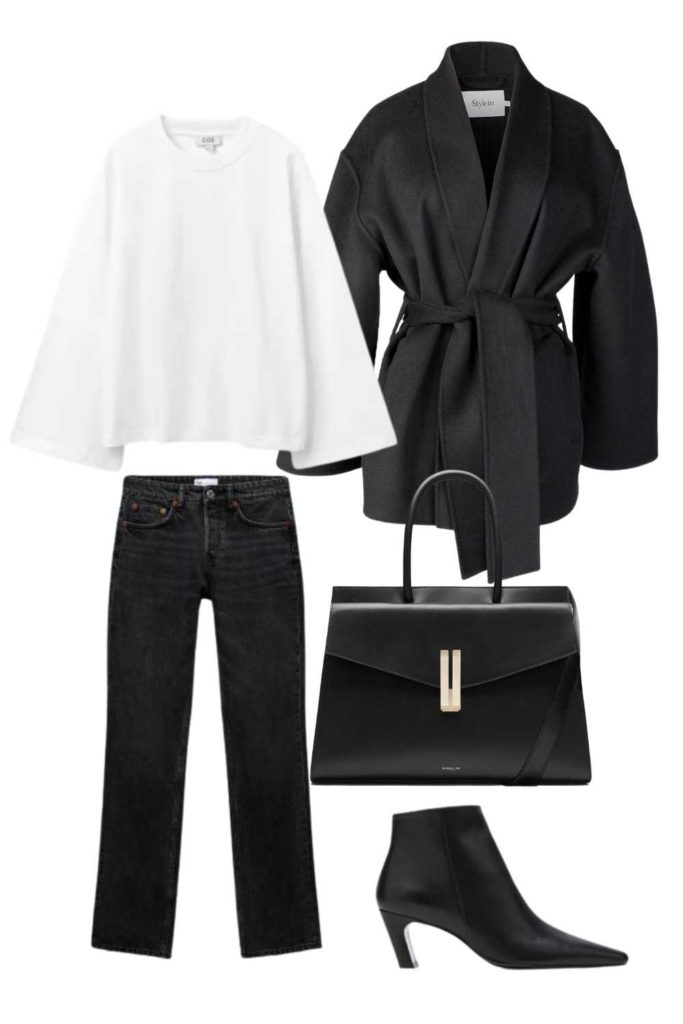 // T-shirt //