This post may contains affiliate links. I can make a small commission if you make a purchase through these links at no extra cost to you. This commission helps me maintain my website
I remember seeing Vivaia shoes for an extended period of time. The ads have been popping up and I was wondering what kind of shoes could be made from recycled plastic bottles? Are you kidding me? Recycled plastic bottles? Yes, you heard me right! Vivaia was launched in 2020 with the mission to create stylish, sustainable, and responsible footwear. But are those shoes comfortable and good for your foot too? Just recently I had the chance to try these Vivaia Shoes that were kindly gifted to me and I couldn't be more thrilled because they're unlike any other pair of mules I've ever worn. Keep reading the Vivaia shoe review.
Vivaia shoe review
When I first saw the commercial for Vivaia shoes, it didn't look like much. It's kind of like how people might assume all sweaters are made out of wool. However, what I did not anticipate was that these shoes were incredibly comfortable and fit me so well! The soles anti-slip rubber is great for walking on any surface. Overall, they were warm, comfortable and really adorable style-wise!
The Material
To me, being an environmentalist, it is also important to ensure that my purchasing decisions align with my personal values. In this case, the Vivaia shoes are made using recycled PET bottles, which means less plastic will be going into landfills in the long run. The Vivaia knitted design is absolute perfection for the ultimate comfort.
Vivaia Shoes Fit
Comfort is something I take into account when purchasing nearly anything. That's why I've been a fan of all things Vivaia mules. Thanks to their incredible knitted technology, they're incredibly soft and run true to size (for me, at least). They have the most comfortable shoes that I own. Since the shoes fit so well, I've definitely thought about getting a pair for my mum who struggles with bunions! The Olivia mules are just what I was looking for. Their little heel lifts my feet up while keeping them supported.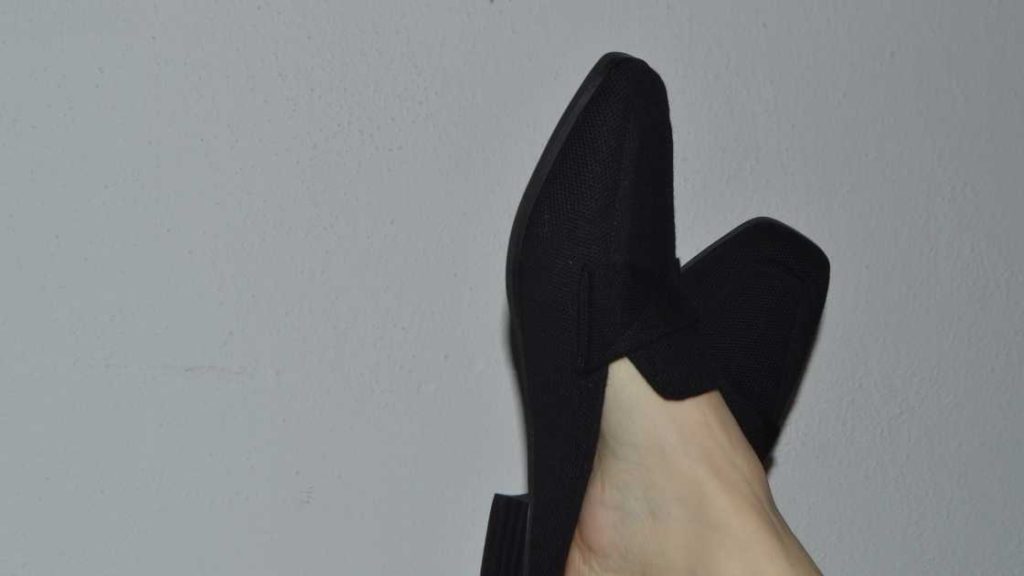 Insoles
While I've been talking about the Vivaia knitted technology, I can't forget about the important part of the shoe: the insole. It's eco-friendly and made out of deodorizing material. These insoles are both soft and warm. I wore them today, on what is considered to be a cool day, but my feet stayed nice and toasty.
Eco-friendly Packaging
I love when the great products are neatly presented. As an eco-friendly consumer, I prefer products that arrive at my door easy to recycle or dispose of preferably with no sign of any plastic. I was drawn in by the elegant design and the great educational information provided me with a perfect pitch that really got my attention.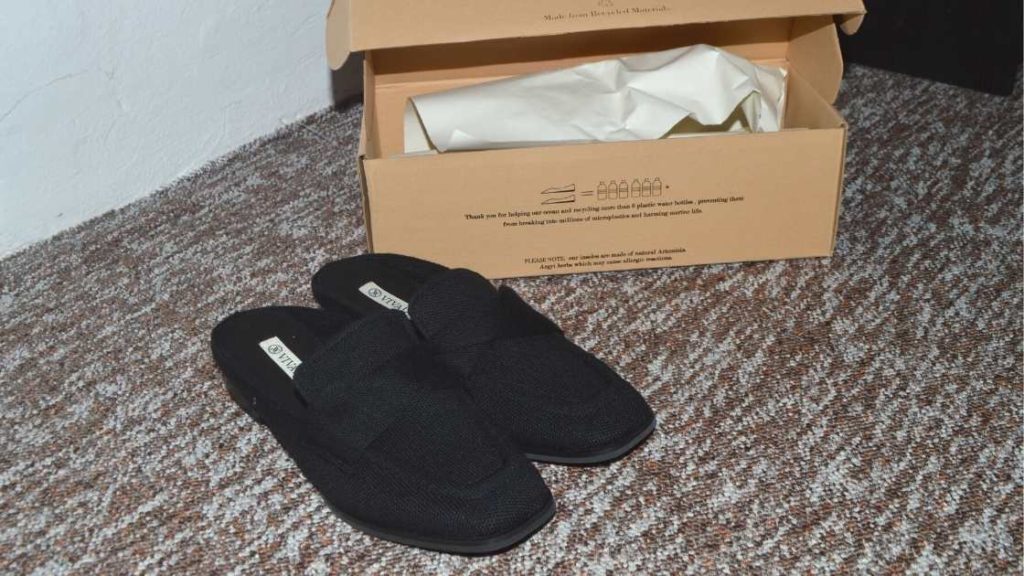 Easy To Take Care of – Maschine washable
Few people are fond of walking around in dirty shoes. Luckily, Vivaia shoes are easy to care for. Once they get too dirty, simply throw them in the washing machine and air dry and they're as good as new again! If you happen to be caught out in the rain and can't wash your shoes right away, no problem! Just hang them out to dry and you'll be able to wear them again soon enough.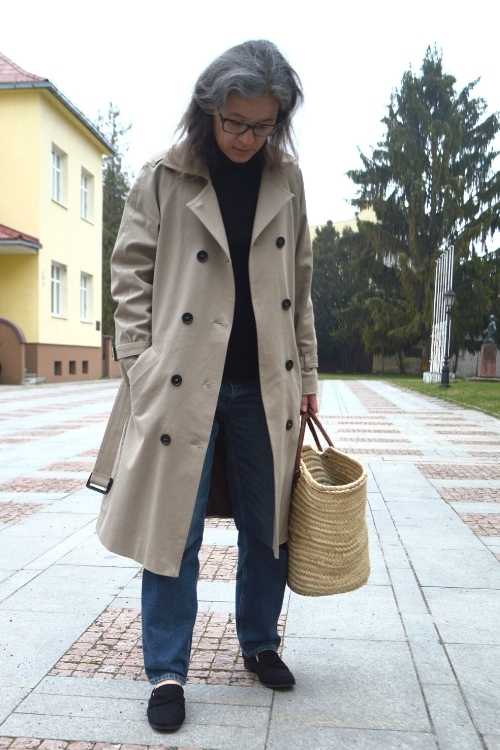 How To Wear Them
As all my posts are about style, I'll go ahead and add this here as a point that you might consider if the Vivaia shoes are the right fit for you. Though I plan to do a separate post on how to wear them properly with different outfits, they pair particularly well with jeans and other casual clothing as seen here paired with a coat as well. This combination is casual and works especially well during the weekend. However, these mules also look great when combined with a formal button-up shirt and blazer, so they can be worn to the office! Go ahead and dress it up or dress it down – either way, you can't go wrong.
If you're looking to buy shoes and you want good quality, then I would highly recommend getting a pair of Vivaia shoes.  If you follow the link above, you can get 15% off your order with my special code pret15 at checkout. Try those amazingly stylish and comfortable shoes yourself. For some tips on how I style them follow my Instagram journey.