This post may contains affiliate links. I can make a small commission if you make a purchase through these links at no extra cost to you. This commission helps me maintain my website
Does it happen to you, that you have a dream piece of clothing but somehow you cannot find the right style? Or that piece just doesn't fit you at all? I am sure we all have that kind of fashion nightmare. My summer dream piece was linen pants. You know, that perfect pants that you can imagine wearing from late spring to early fall, it fits your style and will be easily mixed and matched with the rest of your wardrobe. Yeah, sounds great, but the reality was a nightmare. All that seemed all shops were stocking was a simple ' bin bag ' style, you know that simple pants with the waistband and even strings. Yuk. No thank you, not my style. This year I decided the search will be over and I created a perfect pair of smart casual linen pants, but not only that, I'll show you what I will style it with and other perfect linen pants that I managed to find. Keep reading.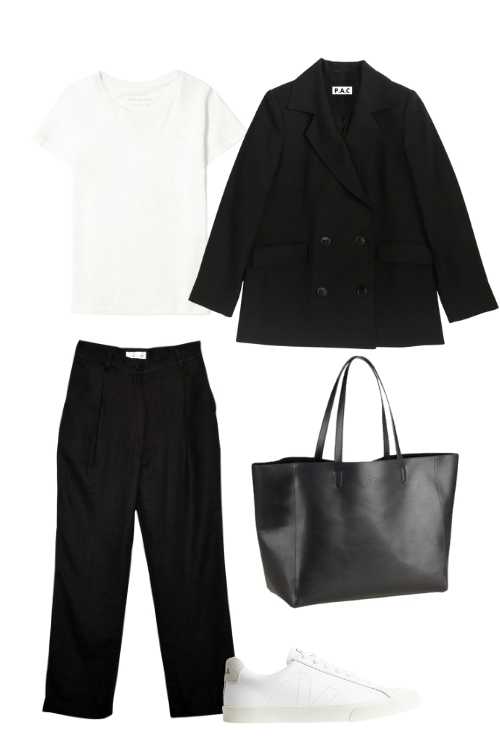 How To Style Linen Pants
If you are not sure if the linen pants are your cup of tea, because of their natural crease, I would suggest not taking it into consideration at all. That's the beauty of linen. Everyone knows that and no one bothers with it. The linen pants are perfect summer pants for any occasion. And what's best, they are no longer reserved only for the perfectly coiffed woman. Find your perfect pair and style it with the easiest possible summer outfit. They look amazing with simple t-shirts or tank tops.
What Style Of Linen Pants Is The Most Flattering
As I mentioned before to find the perfect pair of linen pants can be tricky. Unfortunately, most of them are designed as super casual pants. I would even say like sweat pants but made of linen. That's not something that many of us would like to wear, as it doesn't do anything good for our shapes. The most flattering linen pants are high-waisted, wide legs styles. Our shape appears taller and leaner. It gives us that slimming effect. What not to love about it. If you don't like high-waisted pants you can opt for the bootcut style, which is the most flattering style for all body shapes.
How To Wear Linen Pants To The Office
Do you think the linen pants are not suitable for the office? I don't think so. You can get a nice pair of tailored linen pants and style them with a simple t-shirt, blazer and heel sandals and you have the office-appropriate outfit.
What Type Of Top To Wear With Linen Pants
The linen pants look the best when they are styled with a simple t-shirt or a tank top. Ideally, a more fitted top is better than a loose one, because of the natural crease of the linen. You would look like you don't care if you were wearing a loose t-shirt and creased linen pants. Linen pants also look good with a nice wrap top or simple button-down that can be a more relaxed fit.
What Shoes To Wear With The Linen Pants
As linen pants are ideal summer pants, they look the best worn with the summer slides, flip-flops, sandals or white trainers. It's better to keep your shoes nice and sleek. Not to go over the board with the chunky shoes.
How To Look After Your Linen Pants
Linen pants are easy to care for. In the first wash, they tend to shrink a bit, so most designers wash the fabric before they make a pair of trousers. They avoid the first shrink once you get them. Then they make it easier for us to care for those pants. You can wash it in a washing machine with your normal wash at 30 degrees. It's also recommended to air dry, instead of putting them in a dryer, to avoid the extra shrinking.
Are you looking for more outfit ideas? You can find more inspiration in my styling posts or on Pinterest where I pin daily amazing outfits.

And if you are sucked with your wardrobe or fashion choices the ' How to Build a Minimalist Wardrobe' eBook would be a great choice for you to start with. It will guide you through the body shapes, helps you to define your style and touch the base of colour analysis. With the workbooks included we set you up for the right fashion path and help you to do smart shopping decisions. You will no more feel uncomfortable in your own clothes or spend too much money on the clothes that you never wear again.
The shops that stock great linen pants: