This post may contains affiliate links. I can make a small commission if you make a purchase through these links at no extra cost to you. This commission helps me maintain my website
As we still enjoy nice warm summer days and nights, we already noticed that shops already getting ready for fall. Our favourite retailers getting in new fall arrivals, so we can start to think about adjusting slowly but surely our wardrobes to cooler days and nights. If you like to get ready ahead of time or you've been dreaming of the special piece that sold out in a few days last year, so this is the time when you can get hands-on with new fall arrivals. Keep scrolling to see my favourite fall pieces.
Turtleneck sweater // Trench coat // Shirt // Polo shirt // Jeans // Trousers // Trainers // Tote Bag
New Fall Arrivals
Do you normally prepare a shopping list at the end of the season, when you know what you were missing or what needs to be repaired or do you build your fall capsule wardrobe and once you are done with it you'll make a shopping list and you trying to find the missing pieces? Usually, I do my shopping list at the begging of the year, when I summarise my capsule wardrobe, and then I have enough time to browse the shops for the best possible pieces that are available in my budget. So I am pretty much ready for a season, well ahead of time. But I also like to browse around at the beginning of the new season, if there is something that would be a great fit for my style and wardrobe, or just for inspiration on how to wear my pieces. And when there is new fall arrival my heart beats faster. Here are my favourites. I am pretty sure, you have most of the similar pieces in your wardrobe, so you can take this post as an inspiration on how to wear them to feel like new again, or if you need to replace something links are available to make your shopping easier.
Trench coat
The trench coat became a staple in everyone's wardrobes. As soon as the temperature drops that are the first coat that we usually reach for. So it came quite natural to me to check what's new arrived in the shops for fall 2022.
Short Wool Coat
Past few years you probably noticed that all the fashionable ladies reach out quite often for short coats when the fall arrives. And it seems that ARKET has the best option that everyone reaches for.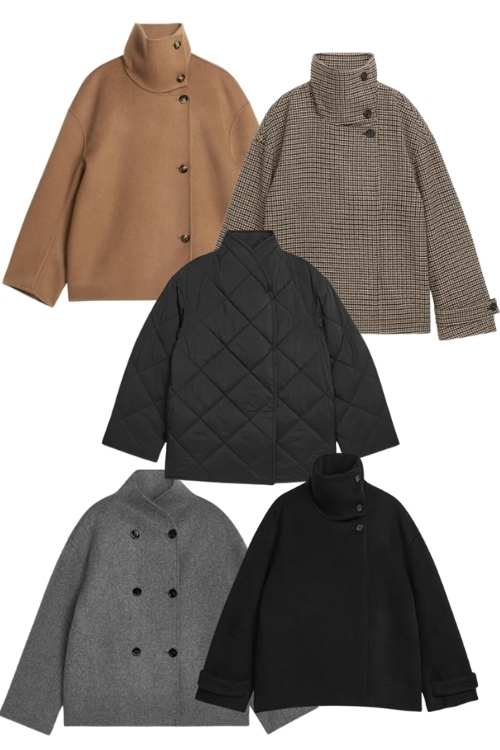 Knitwear
Knitwear is another section in our wardrobes that is added when fall arrives. We'll swap slowly all fashionable tops for warmer knits. What is your favourite? Turtleneck, polo shirt or crew necks?
Shirts
Shirts are always on the rise, as it's such a versatile piece, but sometimes they need to be replaced. And this COS oversize shirt is a really nice fashionable choice.
Trousers
What is the first thing on your mind when you hear fall? I always imagine back-to-school time. One of the reasons why I choose smart black trousers. This has nice detail, the little cross-over at the front. I also added the smart trousers to my 2022 wishlist. That might be a good option.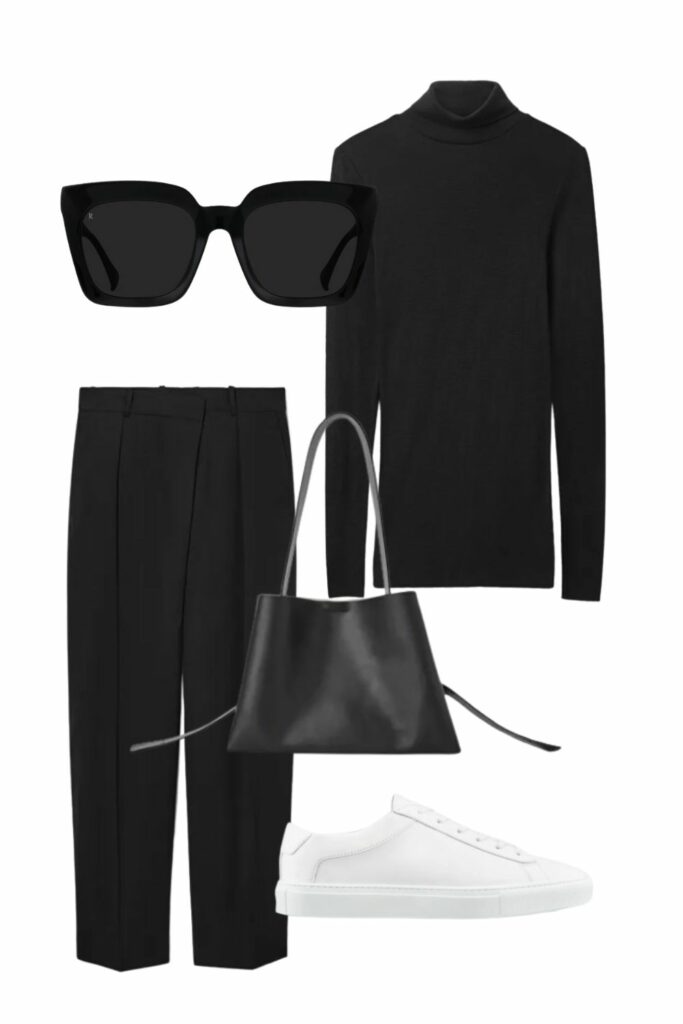 Shoes and Bags
Shoes are most of the time the first what we search for. They got used a lot, so usually, we need to replace them more often. Trainers and boots are the ones that I will be stepping out in this fall.
When it comes to bags, as minimalists we probably have our perfect everyday bag already, but if you need one, this is my favourite from a COS selection.
Hope you found this post helpful. But if you're looking for more summer styling inspirations over here you can find more of them or follow me on Pinterest where I pin daily outfit inspirations.
And if you plan to build your capsule wardrobe in the summer but are not sure what you like or don't like my new eBook ' How To Build a Minimalist Wardrobe ' is right for you. It will guide you through different body shapes, and styles, touch the colour analysis and help you to declutter your wardrobe. Also, the help notepads will help you with smart shopping decisions. And thanks to shoppable links and shop dictionary will help you with shopping for the missing items. Once you build your minimalist wardrobe, you will not experience' that you have nothing to wear mornings ', and it also saves you a big chunk of money in the long term.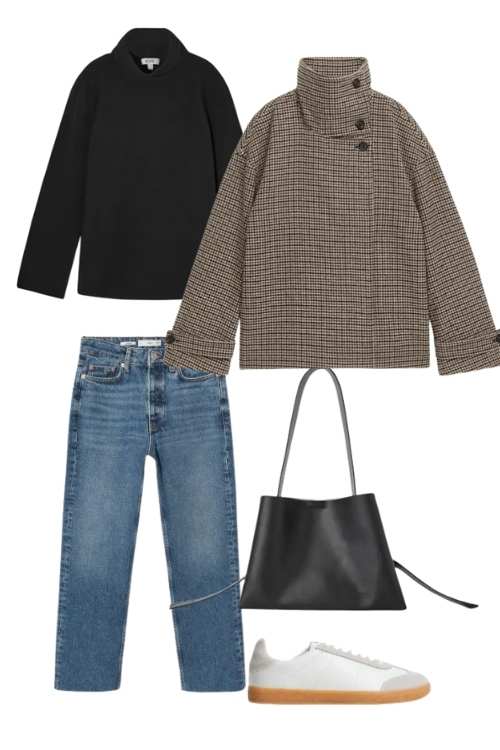 Here are some fall articles:
How to wear mules from early spring to fall
What to wear for late summer and early fall
Fall edition: Stay-at-home mum
How to style fall/winter capsule wardrobe