This post may contains affiliate links. I can make a small commission if you make a purchase through these links at no extra cost to you. This commission helps me maintain my website
I would never think I will ever try a famous 10×10 challenge. To be honest with you I still didn't, I just wanted to see if I could style only 10 pieces, I included shoes and a bag as well ( some ladies doesn't, it consists of 10 pieces of clothing ), for 10 days. I call it Winter 10×10, but my chosen items could be easily worn in spring or fall, just to swap heavy boots for lighter slings or loafers and you are good to go.  Have a look at what I included in my winter 10×10 challenge.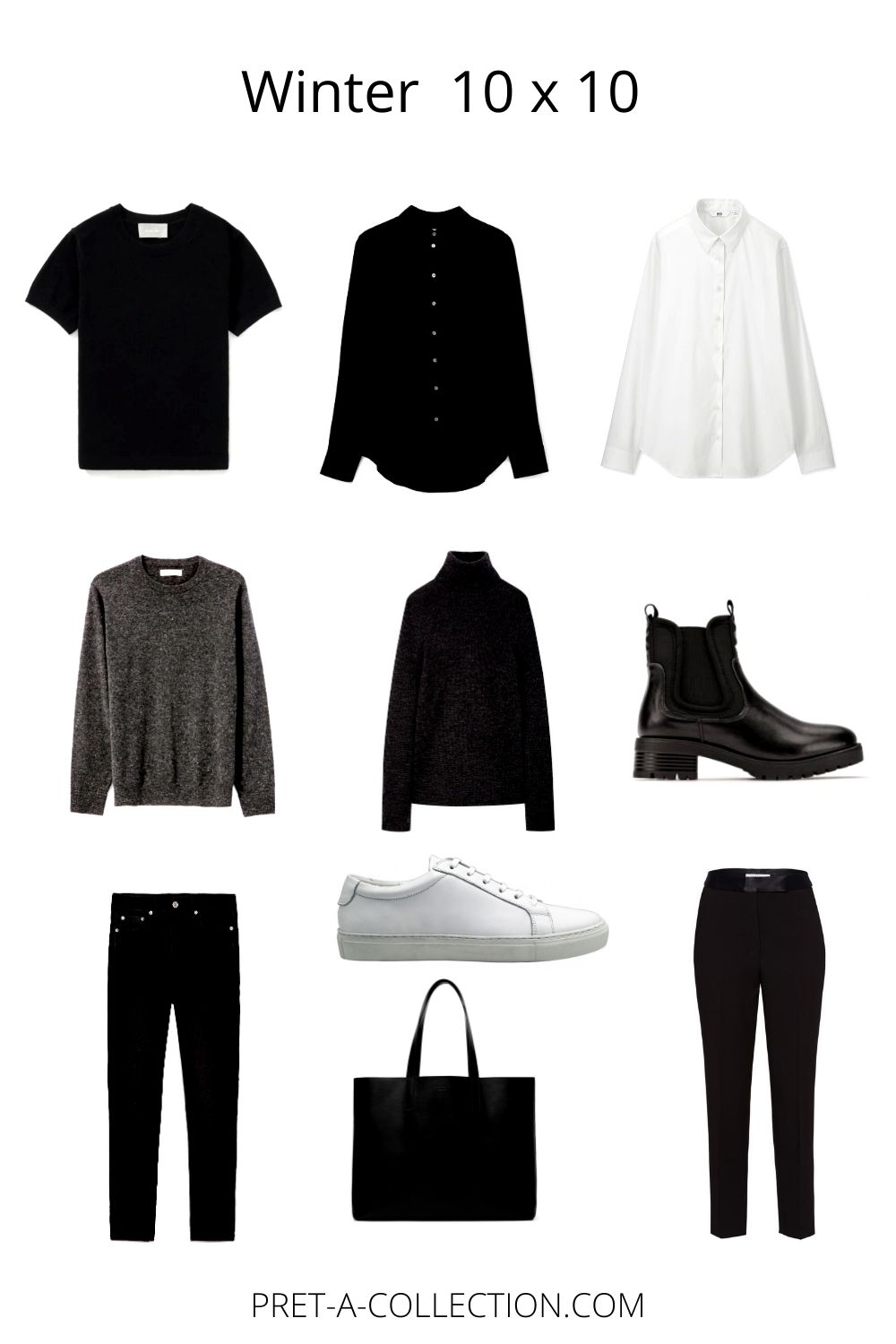 Shortsleeve Knit // Black Shirt // White Shirt // Sweater // Tutleneck Knit // Boots // Jeans // Trainers // Tote // Pants //
10×10 Challenge
I created this mini capsule with the smart casual approach in mind. It's easy to dress up these pieces for work but they will work well for a more relaxed weekend too. I was a bit stuck with my wardrobe lately so I made that for my own inspiration and to inspire you to create more outfits from only a few pieces. You would find all these pieces in my own wardrobe, but also in my other How To Style posts.  
Would you challenge yourself to 10 items for 10 days? If you do so, please let me know in the comments what you learned or show us on Instagram with the #ayearwithoutshopping or on Pinterest.
And just a little reminder of a Year without shopping challenge. Did anyone join me? How is it so far? Did you buy anything? It is not about not buying anything at all ( it would be ideal if you can manage without any purchases ), the point of the whole challenge is to buy as little as possible and to make thoughtful purchases.