This post may contains affiliate links. I can make a small commission if you make a purchase through these links at no extra cost to you. This commission helps me maintain my website

Is it just me, or are there a few of us who get so excited, that we plan everything way ahead of time, and when that time finally comes we forget something? Awww, what I am talking about? The beach holidays and beach essentials. What did I forget this year? Nothing, at least not at home. But every time I left the room and came down to the beach I realized I forgot at least one item in the hotel room. To make it easier for you, here is the list of absolutely necessary items that can't be forgotten and even the minimalist needs them.

Beach Essentials

Finally, there is that blessing time when we plan, or we already booked our summer holidays. Even if we don't plan to go for a beach holiday this year, still there are some necessary pieces to take out to the lake or just make yourself comfortable and feel like you are on the holidays even if you are only in the garden or on your balcony.

Beach Bag

Beach bag/straw basket is the basis for a stylish approach to the beach. Yes, you can carry your items in hand, backpack or in anything you like, but well sized, good-looking beach bag/straw bag gives your beach day that special look and meaning. Who doesn't want to look like a summer babe who stepped out from that magazine cover?

Swimwear/Bikini

You might laugh but while you pack your suitcase it can easily happen that you forget your bikini/swimwear at home. Once I forgot all my underwear at home, and this year I forgot pyjamas. Please don't laugh, but when there are too many things on our minds we can easily leave something behind.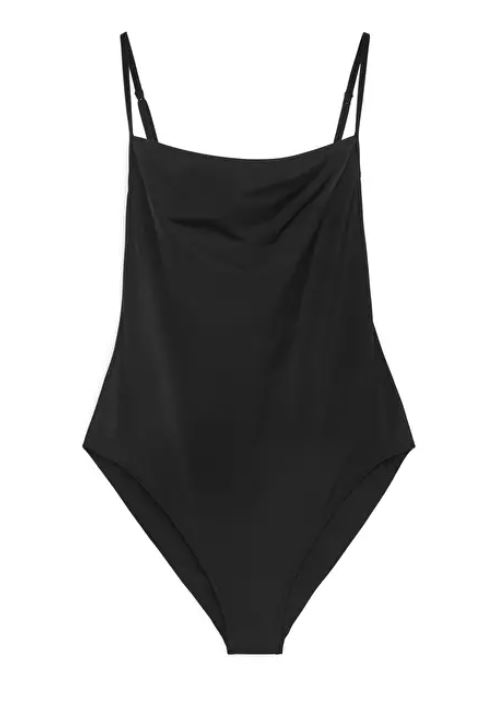 Sunglasses
I hear from a few people that they buy cheap sunglasses when they go to the beach. I think it's really wrong. You should go for the best possible sunglasses that you can afford. The reflecting sun from the water is really strong, it can damage your eyes really badly, so it's better to protect your eyes as much as you can. If you choose polarized lenses they will not only protect your eyes but even reduce the wrinkles around the eyes.

Slides

The footwear is as important as a bikini once you hit the beach. Over the years I learned that the simplest flip-flops are the best footwear to wear to the beach. Leave that fancy leather flip-flops at home, grab that rubber style instead. It lasts for ages, and the salt water won't destroy them either.

Beach Towel

A good-sized towel is a must on the beach. Whether you use it for sunbathing or simply to get dry a good beach towel is a must. I especially love Turkish towels, as they are large enough and really lightweight. They don't take that much space in your suitcase as well. And looking stylish without any doubt.

Cover up

If you don't like the typical sarong style, the great and really chic cover-up is a simple oversized shirt. You don't need to go for the expensive one, it's better to grab some cheaper options as it gets dirty from the sun cream.

Hat

Who's been here for a while you already know that I love accessories, so it shouldn't be any surprise that a straw hat is with me all the time during that summer heat. It is also great to wear a hat as protection. If you prefer wide-brim hats, that cover your shoulders too, you'll end up with double protection of your body.
Sun cream SPF50

Unfortunately, there are still loads of people who think that ' grilling ' is good and fashionable. But the truth is, that you can have a healthy-looking tan without being burned. The importance of wearing and reapplying sun cream shouldn't be reminded. You should be looking at healthy skin and tan more than at the darkest possible tan, and using the sun cream with the highest possible SPF is the best to achieve it.

Water bottle

I know at most places you will be able to get water. But to bring your own, at least for a short time, will save you money and also you do a great thing for our nature.

Lip Balm

Lip balm is as important as suncream. Try to get one with the high SPF to protect the thin sensible skin of your lips.

Healthy Snack

I know, there is plenty of restaurants around, but who likes to wait when you are terribly hungry? It's better to eat something small before you have proper food. Or to have something in between, so you don't grab some unhealthy fast food. Just imagine what it can do to your summer body.

Book/Magazine

The beach time should be a relaxing time. So when is the better time to read that magazine that you got at the airport or the book that you had no time to read at home than on the beach while you are comfortable on your sunbed or on the beach towel?
Hope you found that post helpful and there will be one less thing to worry about once you hit the beach.
If you're looking for more summer styling inspirations over here you can find more of them or follow me on Pinterest where I pin daily outfit inspirations.
And if you plan to build your capsule wardrobe in the summer but are not sure what you like or don't like my new eBook ' How To Build a Minimalist Wardrobe ' is right for you. It will guide you through different body shapes, and styles, touch the colour analysis and help you to declutter your wardrobe. Also, the help of notepads will help you with smart shopping decisions. And thanks to shoppable links and shop dictionary will help you with shopping for the missing items. Once you build your minimalist wardrobe, you will not experience' that you have nothing to wear mornings ', and it also saves you a big chunk of money in the long term.